An Exclusive Pre-IPO Equity Offering in the Smart Home Industry


RYSE is the first retrofit solution to motorize & automate your installed window blinds & shades – controllable & scheduled via smartphone app, and integrates with Google Home, Amazon Alexa, or Apple HomeKit.
8 Reasons to Invest
Early investors have already seen their shares grow over 10x
Over $5 million in lifetime revenues, having sold over 35,000 units! 💸
5 Patents, and more pending, with an Amazon Court Judgement win, preventing the sales of copycats! 🏆
We save cooling and lighting costs by up to 24% and 74%, reducing GHG emissions, and helping in saving the planet 🌎
Awarded CDN $4 million cleantech grant to expand to commercial buildings, with partners that include QuadReal ($45 billion real estate developer & landlord), Annex Hotel, and more!
Signed agreements with Home Depot and B2B sales to luxury real estate developers Presidio Bay & Related
SmartShade market projected to grow 55% annually, within a $158B smart home industry! 🚀
High profile investors include Shawn Dougherty (co-founded mophie, sold for $100 million), and Anthony Lacevera (founder of Wind Mobile, sold for $1.16 billion).
Questions⁉️ Email us at [email protected] or call us at 1-855-770-1787
---
Invest in The Future of Smart Shades
RYSE was born from a personal experience: Founder & CEO Trung wanted to automate his window shades to open at 7am to natural sunlight and close when the weather got too hot and sunny. He went to the same retailer he purchased his shades from just 6 months earlier, and they said it was impossible to automate manual shades that had a cord or beaded chain – he had to replace them with new motorized shades! This was when he had his eureka moment! 💡

As the maker of the first and most affordable retrofit solution to automate your existing window shades, RYSE is offering investors an opportunity to get in on the ground floor and invest in its pre-IPO private placement.

We're raising equity to fuel significant growth into new sales channels, and launch new products, including our V2 SmartShade device and a brand new SmartDrape device in the coming months.

Raising The Bar For Automated Shade Solutions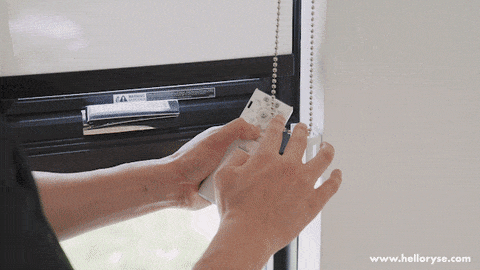 Our mission is to create the most advanced yet simple and affordable devices to motorize your existing blinds & shades, so more of us can experience the magic of Smart Shades. RYSE creates products that focus on four key criteria:

🛠️ Retrofit. RYSE is the only retrofit/after-market device designed to motorize window shades that are manually operated with a beaded chain. You can setup and automate your shades in less than 5 minutes!

🔗 Smart Home Integration. RYSE SmartShades can be controlled by smartphone, by voice, or set to a schedule. They can also be automated based on sensors, weather conditions, and can integrate with leading smart home platforms, including Apple HomeKit, Amazon Alexa, and Google Home.

😁 Affordable Luxury. RYSE SmartShades retail for $169, compared to alternative brands, such as Lutron or Somfy, which can retail for more than $1,500 per window! This makes RYSE a small fraction of the cost, and opens the window of possibility to consumers who were previously priced out of the Smart Shade market.

⚡ Energy Savings. In addition to providing greater comfort and convenience to consumers, RYSE can play a big part in bettering the environment by reducing energy use. By automating window shades, homes and buildings can passively cool and reduce HVAC loads by 24%, as well as harvest natural daylight to reduce indoor lighting by 74%.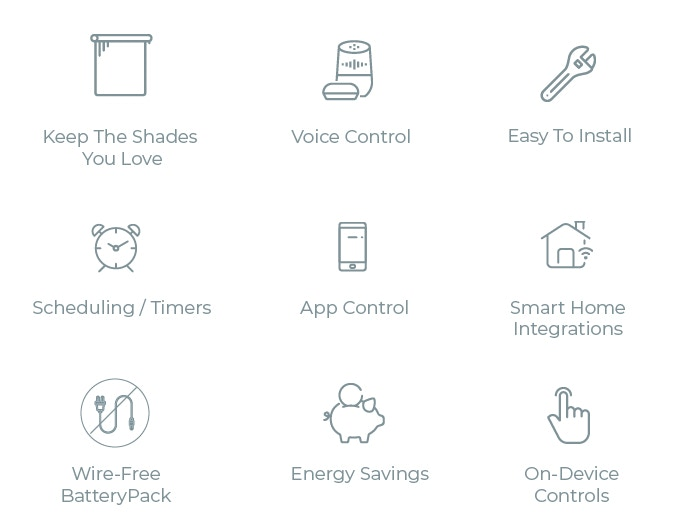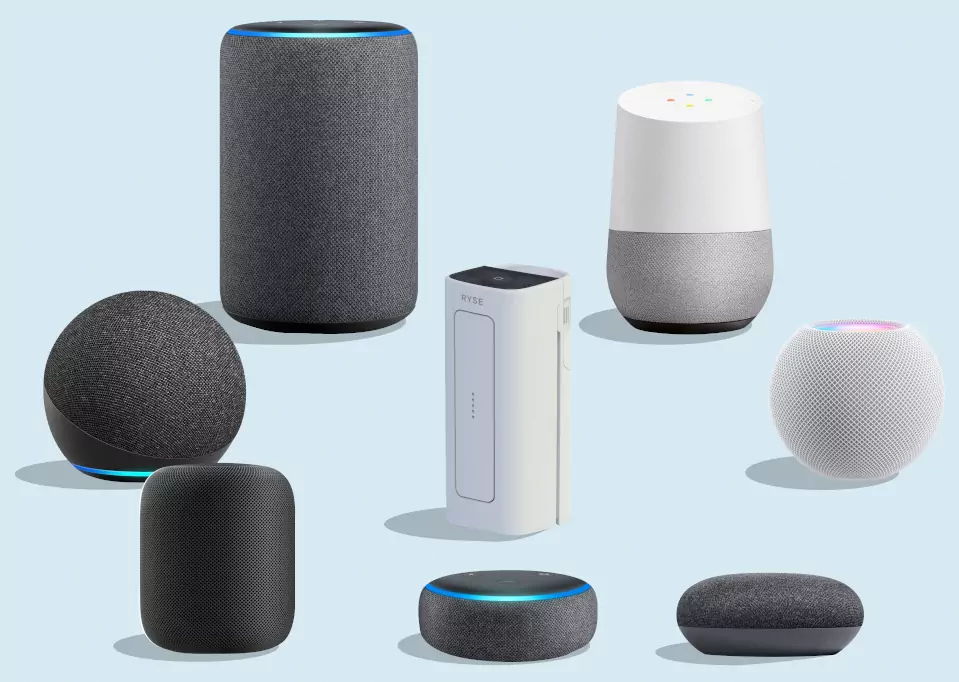 ---
An Investment in Our Planet & A Greener Future 🌎
The automation of existing window shades is an enormous opportunity to generate energy savings for residential and commercial properties.

With new laws and regulations, and the Green New Deal's goal of having all new buildings be net-zero in carbon emissions by 2030, and older buildings retrofitted for net-zero emissions by 2050, RYSE Smart Shades has the potential to be installed in every home and building.

RYSE SmartShades Saves Energy in Two Ways:

☀️ Solar Heat Gain Management – automatically lower shades to block direct sunlight, and reduce indoor cooling by up to 24%
💡 Harvest Daylight – automatically open shades during overcast or bright weather, reducing indoor lighting by up to 74%
Companies Are Betting Billions on The Smart Home
The Smart Home industry is expected to grow at an impressive compound annual growth rate of 7.5%, growing from $158 billion in 2018, all the way to $262 billion by 2025. The industry has seen some spectacular exits, with big tech giants acquiring many start-ups resulting in large payouts for investors:

Google acquired Nest, the makers of the Smart Thermostat, for $3.2 billion, earning investors a 22X return on invested capital – read more here.
Remember Ring? They got rejected on Shark Tank, and ended up selling to Amazon for $1.2 billion. Ring's founder then became a guest Shark on the show, with the last laugh!
Assa Abloy is a $260+ billion company who dominates door locks, purchased August, the makers of the Smart Lock to expand into the smart home!
A Huge Opportunity Worth Billions Across Residential Homes & Commercial Buildings
The Smart Shade market itself is experiencing an explosive growth rate of over 55% annually (CAGR)! The market is still in its early days, expected to grow from $162 million in 2019, all the way to $1.47 billion by 2024 – $1.22 billion of which will come from retrofits and replacements which is where RYSE focuses on!

There are over 550 million manual shades that have the potential to be motorized in the residential space. And there are over 780 thousand commercial buildings with Building Automation Systems, designed to improve energy efficiency and comfort for occupants. This results in a potential $60 billion opportunity for RYSE to automate the windows of these homes and buildings!
Global Smart Shade Market
as reported by Technavio, (in US$ millions)
---
The First Retrofit Smart Shade, With Patents to Prove It
Because we are the inventors and pioneers of this retrofit device, we have gone to great lengths to protect our technology. RYSE has a strong portfolio of patents, including four patents and another four patents pending. We received an Amazon Court Judgment win that allows us to remove knockoffs and copycats from selling on Amazon.com. 🧑‍⚖️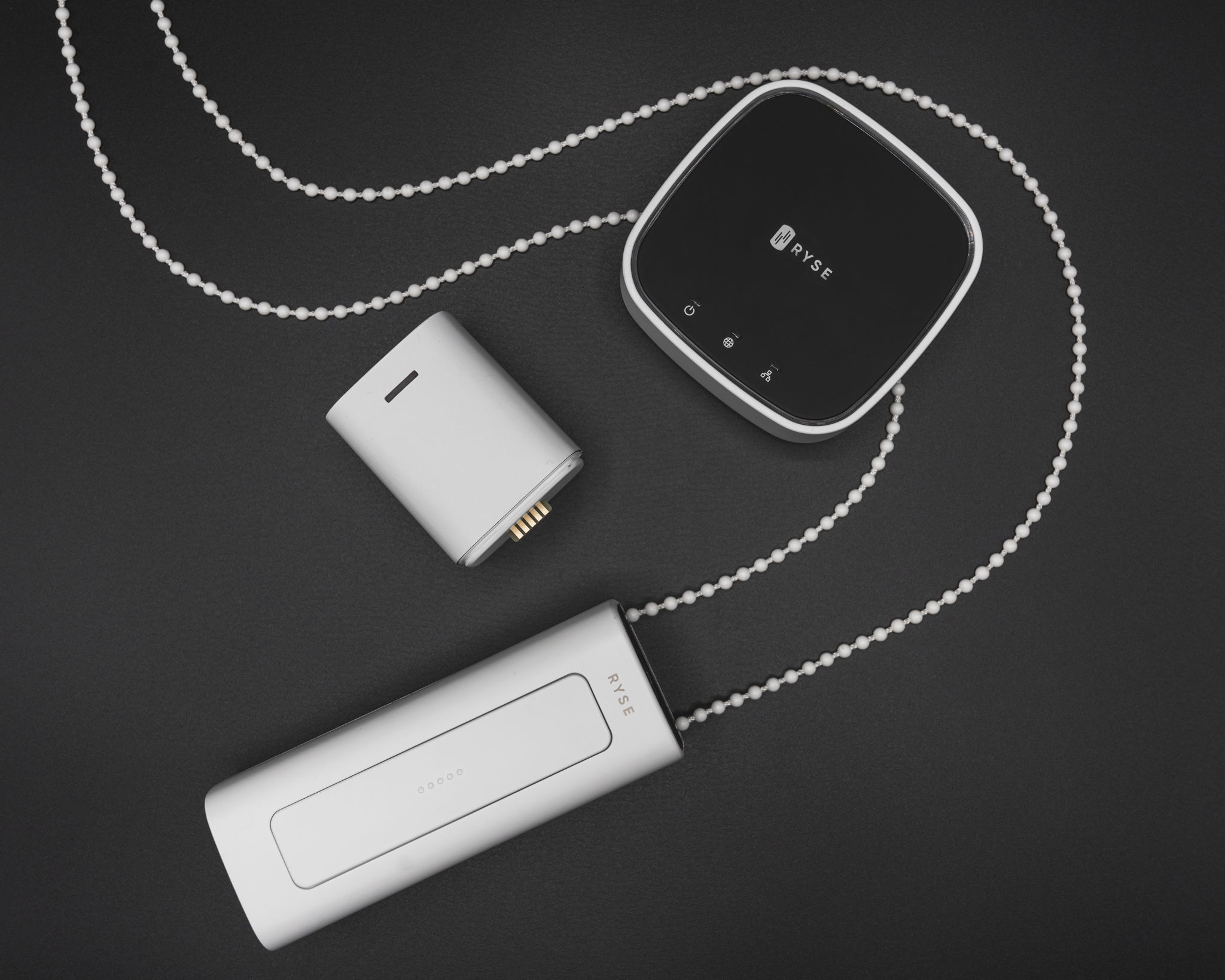 35,000 Devices Sold, $5 Million in Sales, and More
RYSE launched in 2017 and has since established a solid supply chain network. In 2018, our 1st-generation device, AXIS, received the Mark of Excellence Award for Motorized Product of the Year from the Consumer Technology Association, presented at CES. 🏆🥇
CNET Review of AXIS Gear – 1st Generation Smart Shade from RYSE!
RYSE Has Been Featured In
Successfully Pitched on Dragons' Den (The Canadian Shark Tank)
In 2018, RYSE successfully pitched its 1st-generation SmartShade, AXIS, on Dragons' Den® (the Canadian Shark Tank). Watch the pitch below! 🐉🐉

A Strong Pipeline of Commercial B2B Customers
In 2019, RYSE partnered with The Avery, a 56-story residential tower in San Francisco, to deploy their first-generation SmartShades across 90 units in the building. RYSE is currently in a pilot with the Annex Hotel, QuadReal ($44 billion commercial real estate developer), and Eureka Hub (co-working space). RYSE was also awarded a CDN $4 million cleantech grant to begin scaling into the commercial B2B markets. Watch what our partners have to say! 🏨🏢



Raised Over $5 Million From Top Tier
Investors
RYSE has raised over $5 million in angel and VC funding. We have some amazing investors including from Shawn Dougherty who also sits on our advisory board – she is the co- founder of Mophie, the makers of the smartphone battery cases, and sold the company to Zagg for $100 million. Other investors include Anthony Lacavera (founder of Wind Mobile, acquired for $1.2 billion), Cogito Capital, and many more. Hear from some of our investors below! 💸💵
---
A High-Margin & Scalable Business Model
We sell hardware for RYSE SmartShades at an affordable price that still allows for high-profit margins. Our current line of products have the following retail prices and COGS:

📦 Hardware Revenues
RYSE Smart Shades: $169 (COGS: $50)
BatteryPack: $69 (COGS: $30)
SmartBridge (integrates SmartShades with Google Home, Amazon Alexa, or Apple HomeKit): $69 (COGS: $50)
💻 Service & Software Revenues ($50/year/device)
Extended warranty & premium support
Battery replacement plans, including servicing
Custom software integrations (i.e. BAS & Slack)
Weather-based automation & energy efficiency
We Want to DOMINATE The Smart Shades Market
A majority of our sales to-date have been Direct to Consumer. Given the huge market potential of this product, we have been expanding our sales efforts to over 700 signed dealers and big-box retailers including Home Depot. We are also working with a number of large commercial real estate developers and landlords, a channel we plan on scaling into by 2023. 📈🚀
💻 Historically, RYSE has been focused on selling into the online / eCommerce channels.
🤝 In 2022, we will beginning selling B2B / wholesale through to multi-family real estate developers and landlords.
🛍️ In 2023, our focus will begin scaling into the TelCo(telecommunication) channel, which includes Smart Home & Security Managed Services like ADT, Alarm.com, Vivint Home, and Comcast Xfinity.
By 2024, we expect to be fully scaled into the retail channels, with partners that may include Home Depot, Best Buy, Costco, and the Apple Store.
Since we've only been selling online, we have not yet tapped into the high volume sales channels that retail and wholesale present us – a massive 93% of the market we still have the potential to sell through. This leaves us with amazing upside for any potential investor!
What's Next for RYSE ⁉️
Our product pipeline over the next five years will see us build out retrofit shading solutions for every type of window covering in the market, cementing our position as the undisputed leader in the retrofit shading industry and vastly expanding our client base.
Our vision is to own the smart shades space. We want RYSE to be synonymous with smart shades— just like what Nest is to the thermostat, Ring is to the doorbell, or Dyson is to the vacuum.
Led by an Experienced Executive Team
Trung Pham | Founder & CEO | LinkedIn
Successfully pitched on Dragons Den (Canadian version of Shark Tank). Completed all 3 levels of Chartered Financial Anlayst exams within 18 months. Responsible for raising over $5 million in funding for the company.
Marc Bishara | Chief Technology Officer | LinkedIn
Designed a bluetooth wearable device called "Glance" – an application that tracks the orientation and displacement of Glance in 3D space. Led the development of AXIS, our 1st-gen device, and took product from concept to market.
Adam Bjokr | Director of Sales | LinkedIn
Over 16 years of Sales Management experience with developers, integrators, property managers, and installers. Former regional Sales Manager for Spring Windows Fashions, 2nd largest global window covering fabricator, with significant experience selling motorized shades.
Charleston Cheng | Manufacturing Manager | LinkedIn
Based in China, with over 15 years experience in manufacturing and quality control. Oversees all procurement and production for RYSE. Former manufacturing and quality engineer manager for FoxConn, overseeing production for Dell, Apple, GoPro, and Motorola.
Questions? Email us at [email protected] or call us at 1-855-770-1787
Updates
RYSE Raised Over $3 Million in Phase One of Community Round

We are excited to announce that we have raised over $3.5M this past year from hundreds of investors!

When we launched our $1/share Community Round, our primary objective was to raise capital in order to scale our distribution into retail, and we are proud to say that later this year we will have achieved this goal.

While acquiring a retail distribution deal is often the most difficult step, we also recognize that scaling retail sales volumes is no walk in the park.

To achieve our goal of making RYSE synonymous with SmartShades, we must continue to invest in sales, marketing and R&D for new products.

…

Read more

Webinar: RYSE Discusses The Patents That Make It a Strong Acquisition Target

On July 19th, 2023 RYSE hosted a webinar for all shareholders and potential investors to discuss the 7 powerful patents that they currently hold on their technology. Trung does a deep dive on the patents and the importance they hold for the future of the company, specifically why they make RYSE a strong candidate as an acquisition target.

In the webinar some of the topics discussed include:

What Intellectual Property do we hold that makes us different from the competition and an attractive target for an acquisition?
What role do patents play in the acquisitions of startups?

…

Read more

RYSE Lands Its First Educational Facility Customer

We are excited to announce that we have just signed our first educational facility customer, and we will be delivering 50+ SmartShades along with battery packs and Bluetooth buttons, as part of their active shooter budget.

In the event of an active shooter situation, window shades retrofitted with our technology can be remotely activated by the teachers, providing an immediate barrier between potential harm and the children.

Additionally, the closed shades will make the room dark, giving the appearance of an empty room from the outside. This small but vital measure can buy crucial time for students and staff, enabling them to find safety while authorities respond to the situation.

…

Read more